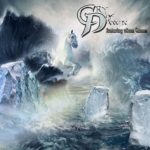 ARTIST: CRY OF DAWN feat Göran Edman
TITEL: Cry Of Dawn
RELEASE: 2016
BOLAG: Frontiers Records
BETYG: 7/10
SKRIBENT: Robert Gustafsson
You had me at Göran Edman. Skulle man kunna säga. Det finns nämligen ett par röster som det liksom inte spelar sådär jäkla stor roll vad de gör för att jag ska gilla't, och dit hör denne gigant bland hårdrocksröster. Klassiska skivor från 80-talet satte sitt spår ("Eclipse" med YNGWIE MALMSTEEN!), det tradiga 90-talet lystes upp av hans stämma ("Guilty As Sin" med BRAZEN ABBOT!) och även i modern tid visar kar'ln var skåpet ska stå sångmässigt (CROSSFADE!). Bra förutsättningar för att en platta ska gå hem hos undertecknad alltså, men inte hade jag ändå trott att det här skulle vara så bra som det faktiskt är.
Det här är liksom själva definitionen av AOR. Smörigt, sånger om kärlek, refränger som du kan sjunga med i alldeles oavsett om du hört dem innan eller ej. "You and me, it's destiny, baby". Luftig produktion, gott om plats för "ohs" och "ahs" och… rent fantastisk sång. Såklart. Spår som Listen To Me, Tell It To My Heart, LIfe After Love, Chance eller Tell Me (ja… du ser ju vilken typ av låtar vi snackar om här) är rent guld.
Skruva upp volymen och sjung högt för dig själv i bilen. Släpp skäms-kudden och njut. Det är ju Göran Edman som sjunger för tusan!