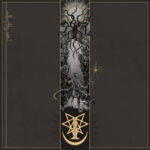 ARTIST: Ingested
TITEL: Call Of The Void
RELEASE: 2019
BOLAG: Unique Leader Records
BETYG: 7/10
SKRIBENT: Martin Bensch
Brittiska INGESTED har visat att de kan bygga sitt skåp av brutal musik och ställa det nästan var som helst med framgång. Ganska nya EP:n "Call Of The Void" är inget undantag, men jag tycker mig höra några andra anslag här än bara de stenhårt extrema. Här finns i både Eternal Kingdoms pt. 1 och Pt. 2 fantastiskt fint, riktigt vemodigt gitarrspel som får mig att sluta ögonen, luta mig bakåt och verkligen njuta.
Om ni tror att INGESTED har blivit för mjuka, så får ni däremot tänka om. Det finns gott om hederligt rens på den här fina EP:n som får mig att längta till nästa fullängdare av bandet.
Sångaren Jay Evans svarar, som vanligt, för en riktigt dräpande vokal insats med tonvis av variation i extremerna.